It was August 9th 1965. Singapore had just separated from Malaysia, forming its own state of independence. We were a little red dot with no natural resources and a population of 1.88 million. Little did we know how far we would have come 56 years later. With a current population of 5.7 million where HDB buildings have long replaced the slums, we celebrate how Singapore has grown into a thriving nation. This year marks Singapore's 56th Birthday and what better way to celebrate a birthday than to give gifts that are produced by the people of Singapore. 
Here are 10 great National Day gifts from Market for Good, a B2B platform for social and environmental enterprises in Singapore! Let's give a gift of giving back to the community this National Day.
The MUSE Project aims to bring customers beautifully curated quality lifestyle products using artworks drawn by persons with special needs. The items range from art pieces, gift items, dinnerware to stationery. By working with the differently-abled artists, this social enterprise provide them with an avenue to not only support themselves but to be able to express their creativity and pursue their passions. 
#1 For the Theatre Lovers 
Presenting the NDP double-walled stainless steel Thermal Mug with QR code to National Day Songs. This mixed media piece is the second collaborative piece of artwork by differently-abled artist Douglas Leong. Featuring famous Singapore architecture and landmarks, the Merlion and the Esplanade – Theatres on the Bay.
#2 For Everybody in this pandemic
Presenting the Automatic Portable Contactless Hand Sanitizer Dispenser with a merlion design. Protect yourself and your loved ones with this smart contactless hand sanitiser. The nano atomisation technology provides a clean and thorough sanitization process. Keep and store it in your bag to sanitise on the go while catching the National Day fireworks.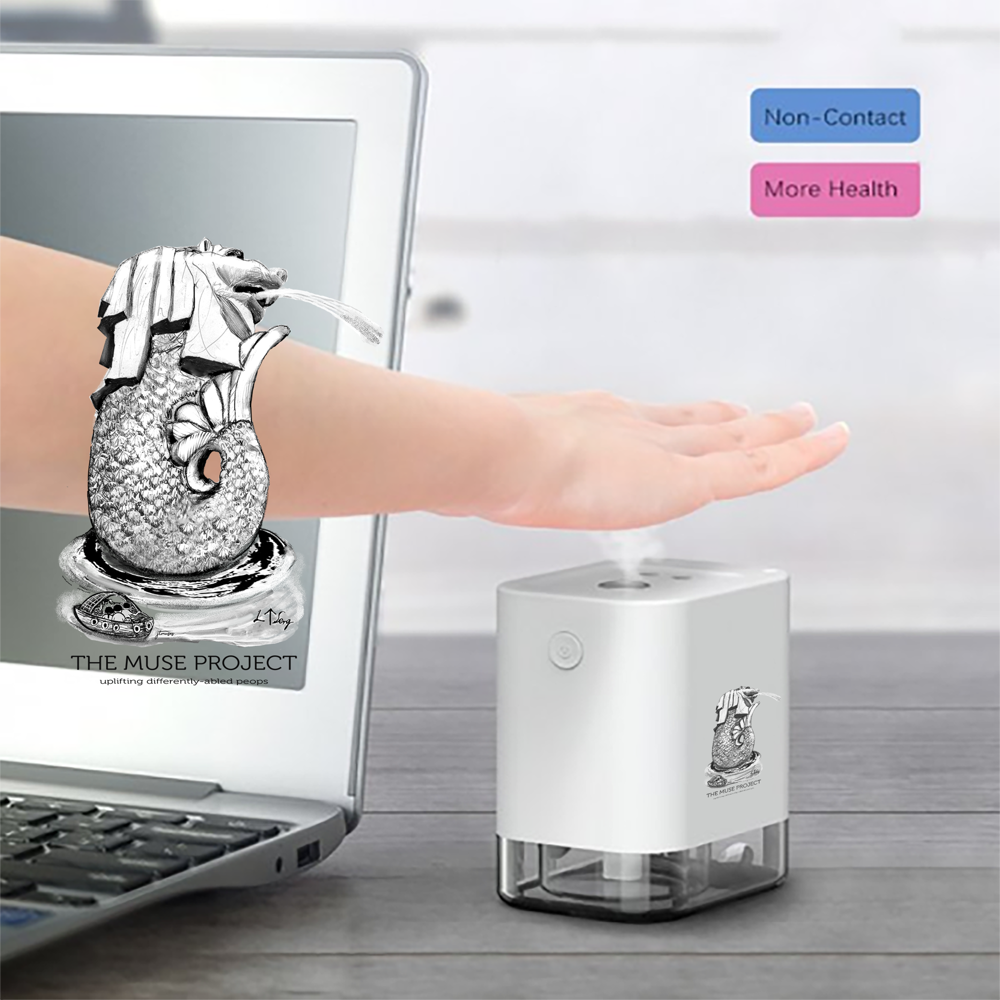 Thinking of sweet treats for the National Day? This social enterprise is an organic chocolate manufacturer and a registered Social Enterprise in Singapore. They started in 2014 and are based in Rimutaka, working with inmates. With the same passion for integrity, responsibility, environment, and society, they work with adults with special needs by collaborating with ASPN, Singapore. With sustainability in mind, all their product packaging is printed locally with sustainable soy-ink on biodegradable paper and sleeves. In addition, they provide the adults with special needs opportunities by empowering them with skills in chocolate manufacturing processes and paying them a full wage. 
#3 For the Chocolate Lovers
Get this wonderful set of 5 Chocolate Bars in assorted flavours. Each bar comes with delicate handmade organic chocolates with fruit pieces or bee pollen made with Barry Callebaut chocolate. These chocolates are made using quality ingredients and are Gluten free, Palm oil free, Vegan, Dairy free and Halal certified.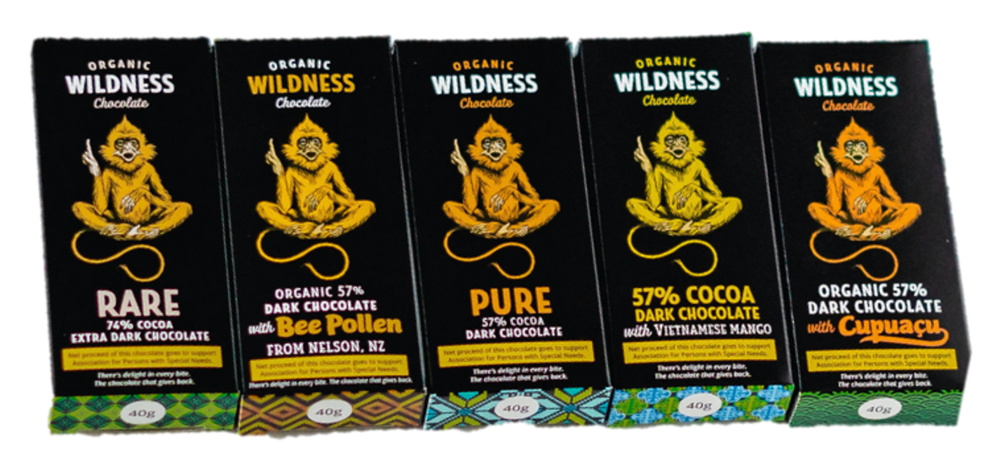 With a mission to empower and uplift artisans by providing fair-wage employment, healthcare and education this social enterprise works with XSProject, a non-profit organisation that works with the trash picking community, bringing new life to the trash collected and transforming them into an entirely new product for use.   
 #4 For the Picnic-goers
This Cooler Lunch Bag is insulated and is made from upcycled billboard banners sourced from Indonesia. Billboard banners are widely used for advertising but they are often discarded after use and end up in landfills. This social enterprise rescues these durable banners and gives them a second life as a new upcycled product. The cooler lunch bag has a sturdy strap made from polyester, perfect for students, workplaces, outings, or as an eco-friendly gift.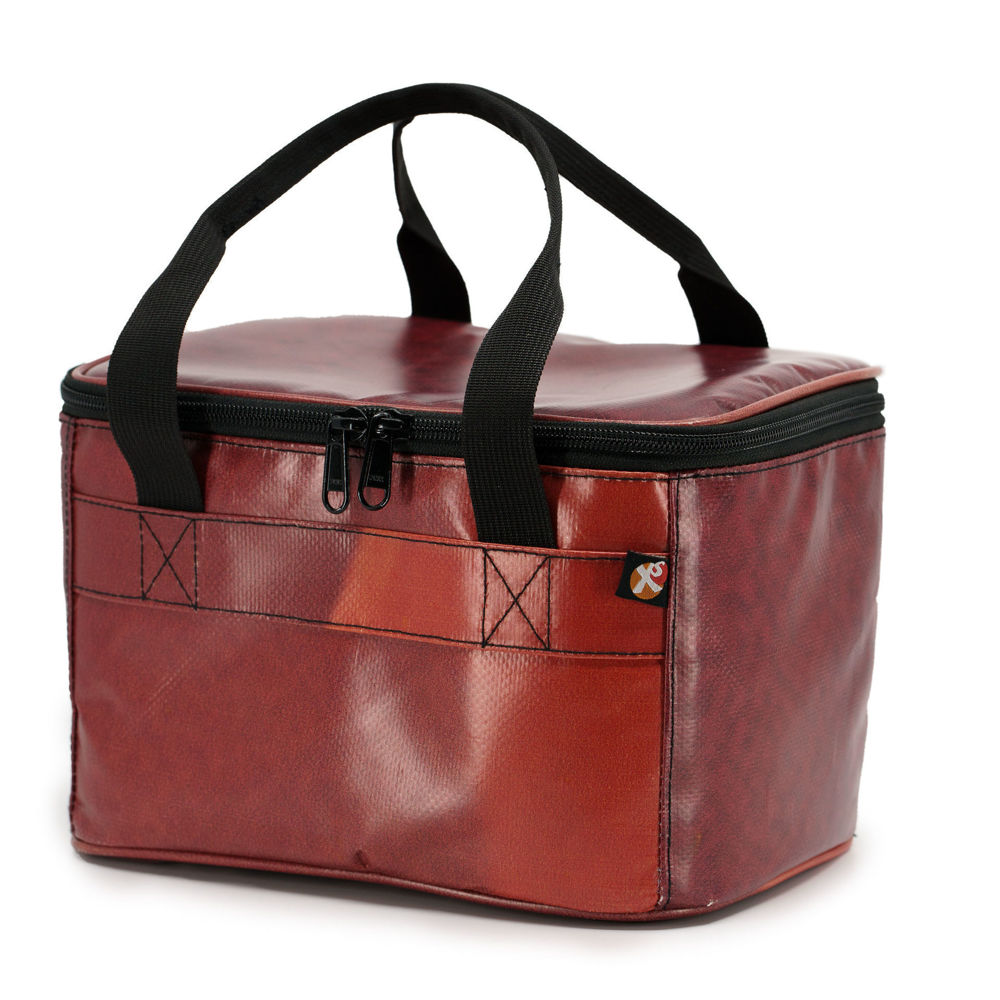 #5 For the Fitspo
Presenting a convenient and machine washable Shoe Case made from upcycled billboard banners. This shoe case hygienically stores shoes for travel, gym, or school. The case has a convenient handle and is water-resistant. It comes in two different sizes and can fit 1-2 or more pairs of shoes depending on the shoe size. Perfect for those who are active and intend to exercise during the National Day holidays.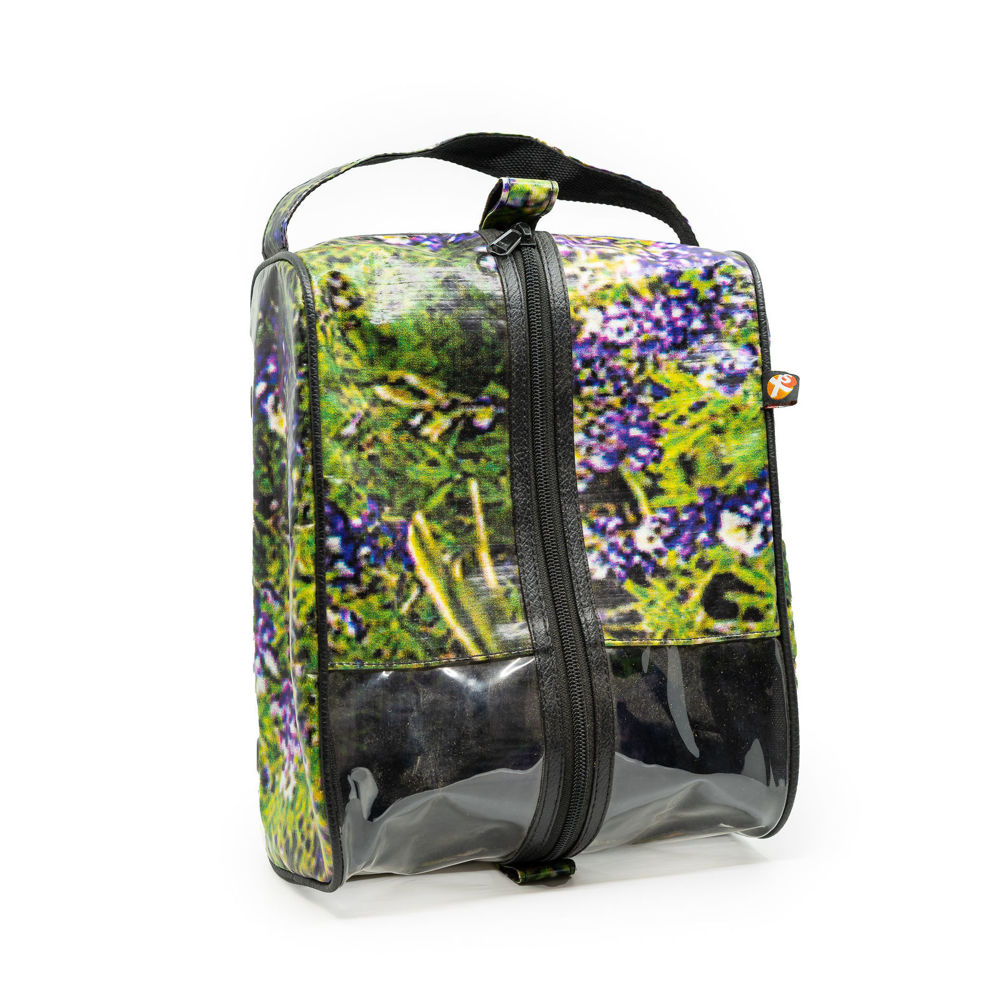 Another handpick from Market for Good is this amazing Singaporean non-profit Social Enterprise founded and spearheaded by SUSS students. They set out to create a community where crafting can bring people together, enable impact and enrich communities. They work with crafters such as Mdm Faz, a mother of 5 young children who struggles to find employment due to her caregiving duties. By supporting them, crafters like Mdm Faz are given the opportunity to co-create exquisite gifts while supporting themselves and their families.
 #6 For the workaholic
The Laptop Sleeve helps to protect your laptop from damages without adding any bulkiness and comes with compartments for your small accessories. Made by Seniors @ Lions Befrienders (Ghim Moh). The Seniors at LB create a community when they attend crafting sessions to integrate with other seniors and help them overcome social isolation. Your support will help them age-in-place with dignity and enable LB to serve more socially isolated seniors.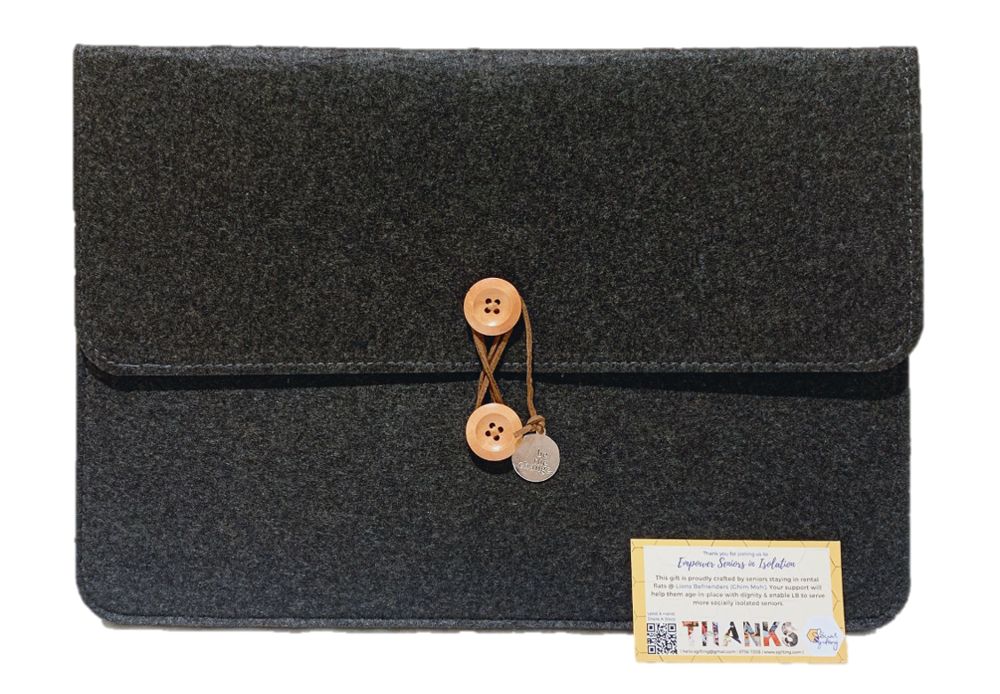 #7 For those who need to unwind with some aromatherapy
This scented wood-wick Candle is made with soy wax, not only is this environmentally friendly but it also lasts longer to help you unwind during the National Day holidays. This candle is made by Aunty Susan, a stage 4 lung cancer warrior. Aunty Susan is undergoing stage 4 lung cancer treatment and is grounded at home. Through crafting, she gains strength and adopts the "never-say-die" attitude.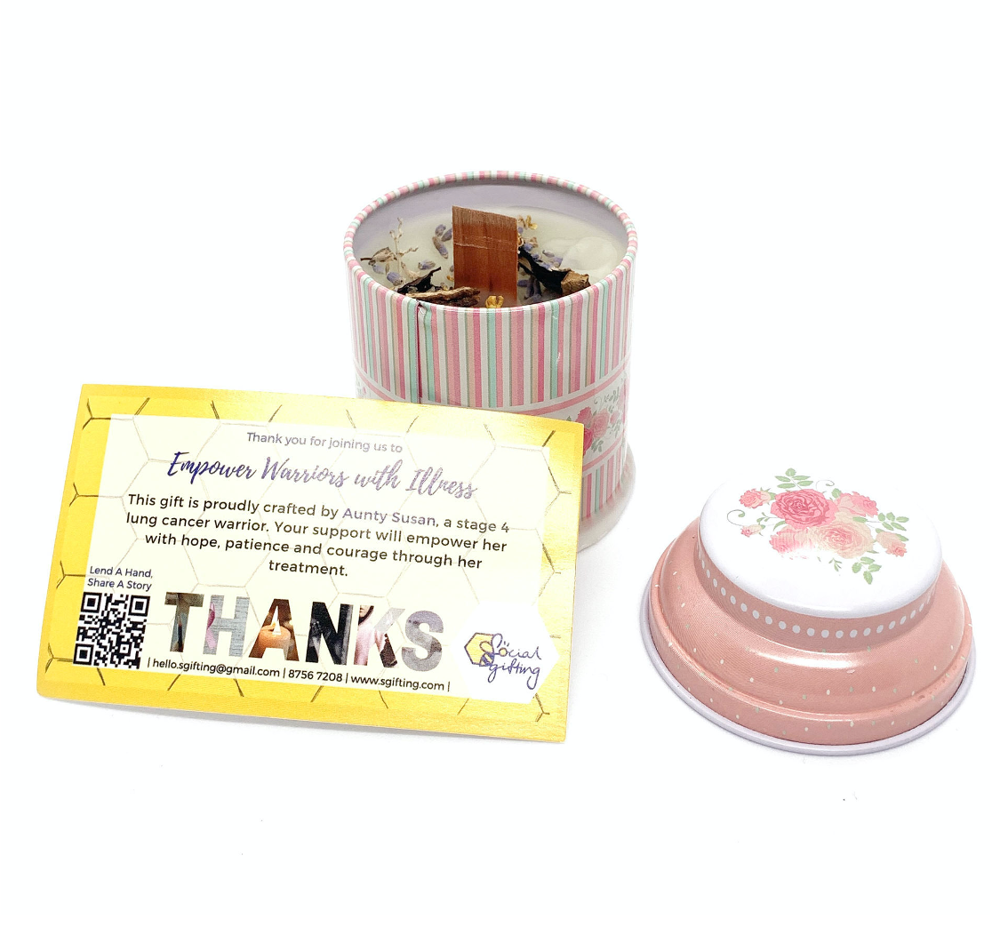 Lastly we bring to you this Women-Owned Social Enterprise that aims to empower women and embrace family values. Offering parents, especially women, a chance to balance between their career aspirations and their desire and need to be with their children is what  they consider truly important. Growing beyond physical gifts, this SE is able to provide exclusive curated workshops, bespoke designs and very interestingly a new segment of virtual volunteering opportunities for corporations as well like story telling sessions or creative writing activities - a simple way to give back to the community while maintaining safety. 
#8 For those who love to network
This is a customisable portable Wooden Card Holder to store your name cards for your networking events. Comes with a beautiful design of the Singapore skyline. It is made from 100% reclaimed wood and it is eco-friendly. It has a great capacity to store cards and a magnetic closure to secure your cards.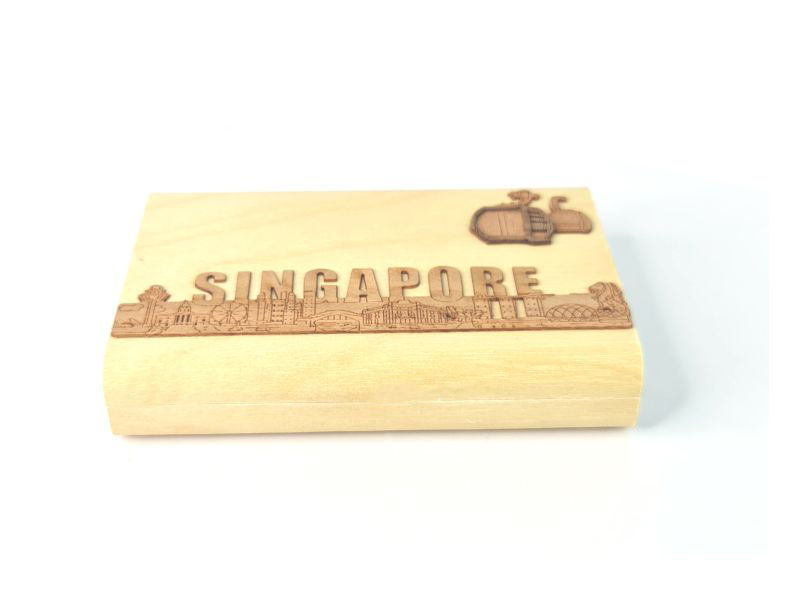 #9 For the Adventurous
Experience a world of virtual reality with this VR Headset. Stay home this National Day without feeling like you are stuck at home. Even works with people with myopia.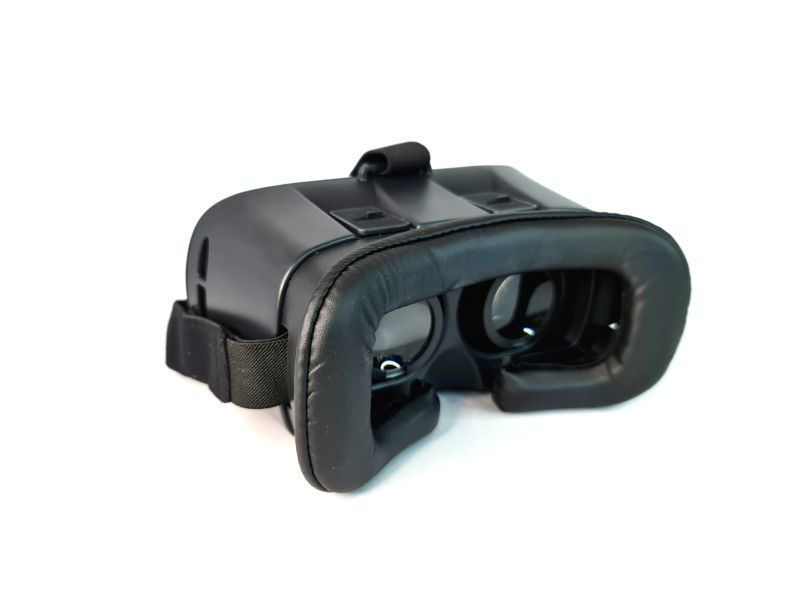 #10 For those with Kids
Build this Merlion building block set with your children this National Day as you celebrate the independence of Singapore and reminisce on how Singapore has changed over the years.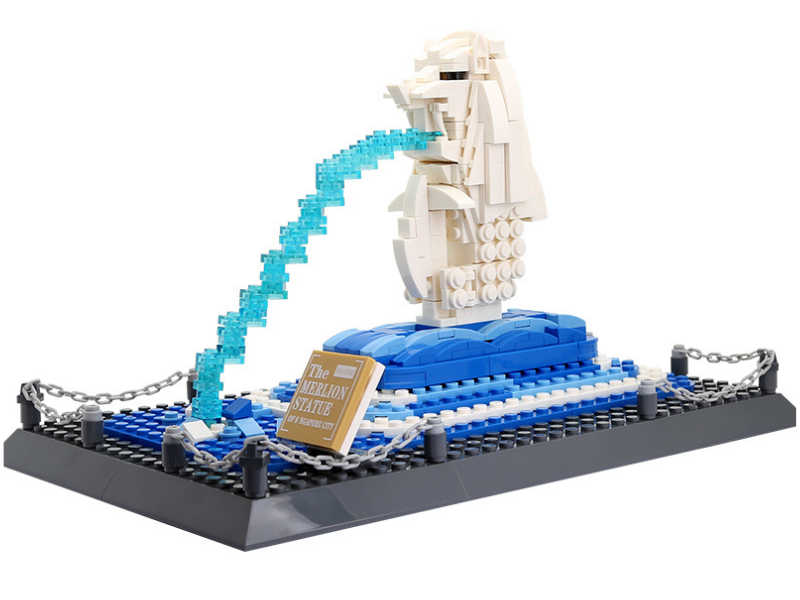 Let us celebrate our beloved nation's 56th Birthday with these great gift ideas that help us build up the Singapore spirit or simply allow us to enjoy the upcoming National Day holidays. Happy 56th National Day!
Need more National Day Gift ideas? It is our pleasure to provide Bespoke Gift & Experiences suited to meet your needs!